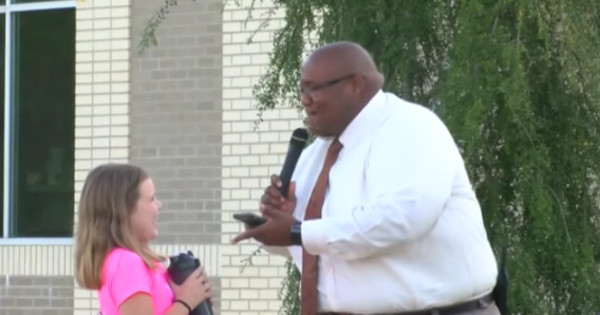 Lifestyle
To Inspire Students, One Assistant Principal Pulls Out All The Stops In The A.M.
By
|
When parents drop away their children at school in Conway, Arkansas, the early-morning traffic jams can be frustrating for children and parents alike. There is not lots of bus service in central Arkansas, so getting dropped off by car is the lone way . And it is sometimes a taxing encounter.
But not at Woodrow Elementary School, thanks to assistant principal Gary Logan. Decided to cheer up his pupils (and their parents) and inspire a day of learning in them, he stands outside during the morning drop off, greeting pupils with a tune.
Gary Rhodes, morning entertainer and assistant principal.
"We attempt to make [the pupils] grin and laugh. They adore it," he says.
There is dancing, singing, and crowd involvement.
And the children really get into it. Like this pupil doing something…interpretive.
Get the scoop on the mornings of children and parents is brightening !
Video player-present
If schools need to get pupils fall in love with learning, they should hire more folks like Gary Logan! Meanwhile, Mr. Logan will be flogging and naenaeing every morning.
Source
http://viralnova.com