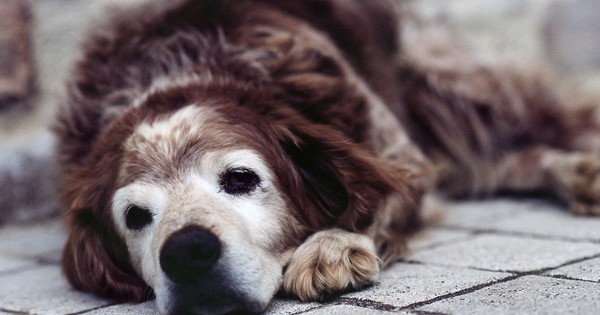 Lifestyle
These 23 Sweet Dogs Prove That Everything Gets Way Better (And Cuter!) With Age
By
|
Pups are our pals for life. They comfort us with their cuddles through sickness and breakups, and they ask for almost nothing in return just love and the occasional bite of our dinners. So when they get older, the grey hairs that show up on their sweet faces are just a reminder of all we"ve been through together. That"s why that dusting of silver makes these pups even cuter than ever before.
1. Those grey hairs just make him all the more handsome.
2. "I"ll teach you everything I know."
3. "I"ll always be your golden girl even when my hair goes grey, right?"
4. She"s just as sweet as ever.
5. Thirteen years ain"t got nothin" on this cutie.
6. Grandma"s just worried because she remembers how much trouble she got into when she was little.
7. Grandpa likes the little guy, mainly because he"s not the one who has to take care of him this time.
8. "These are the golden years, I tell ya!"
9. To be fair, he never was the outdoor type.
10. He"ll never forget what "steak" means.
11. The first snow will never get old.
12. Sorry, bud, doctor said no more dairy for you.
13. "Billy, you have to remember that while I am young at heart, I"m too old for piggyback rides!"
14. She may be an old lady, but she hasn"t lost one ounce of her strangeness.
15. I think that dusting of grey is what gives you your charm.
16. "What do you mean, too old to trick-or-treat?"
17. "You were done with this, right?"
18. With old age comes a strong affinity for daytime TV.
19. That"s a silver fox if I"ve ever seen one.
20. "Put that phone away, I have too much dignity to be on your Instagram."
21. Can"t take the mischief out of the dog, no matter what age.
22. "I"m ready for my fifth nap – you wanna join?"
23. "I gotta keep up my tan!"
That"s right, keep on smiling! These are the best days of your lives, pups. This is when your humans take on the responsibility of carrying you up the stairs…and who doesn"t love to be delivered directly to their comfy bed without having to lift a paw?
Source
http://viralnova.com