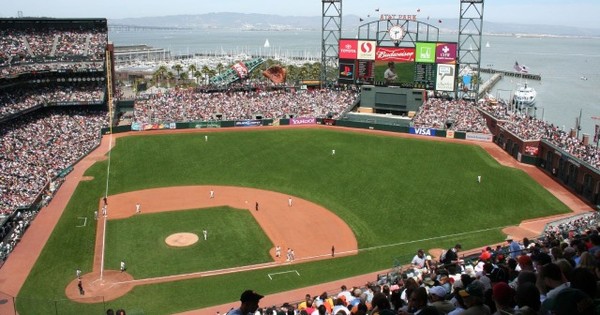 Sports
San Francisco Giants To Ban Chewing Tobacco At AT&T Park… Even For The Players
By
|
Fox Sports reports that San Francisco Giants will comply with a citywide ordinance prohibiting using smokeless chewing tobacco in its playing fields next year.
Effective Jan 1st, AT&T Park will no longer let viewers or players to chew tobacco while in the arenamaking the team the first organization in Major League Baseball to do so. Giants manager Bruce Bochy released a statement earlier today about the ordinance:
"It is a step in the correct path… It is a rough deal for some of these players that have grown up playing with it and there are many causes in the game. I definitely do not support it. With my two sons, the one thing I asked them is do not ever begin dunking."

The post continues to remind us that even though smokeless tobacco was prohibited in the minors since 1993, the MLB cannot prohibit using tobacco in the the sport without an understanding with the Major League Baseball Players Association. Under their present labor contract, trainers, managers, and players cannot take tobacco while wearing an uniform when lovers are in the park or chew tobacco during interviews.
The initiative is backed by the Campaign for Tobacco-Free Kids, which has targeted California to try and boost its anti smoking message. Although this move is only the start, there is seemingly an even larger bill making it's way through through the state Assembly that would outlaw all tobacco use (including cigarette and smokeless tobacco) wherever baseball is played.
Let us expect players are stocked up on their Big League Chew.
Source
http://firstslice.com